Dress Shirt vs Button Down – What's the Difference
When it comes to men's fashion, understanding the differences between a dress shirt and a button-down can be a little confusing, especially if you're a woman looking for the perfect shirt for your man or a young professional new to the game. 
Both appear somewhat similar yet have distinctive features that set them apart. Let's explore their unique characteristics, appropriate occasions, and how to wear these statement pieces with panache.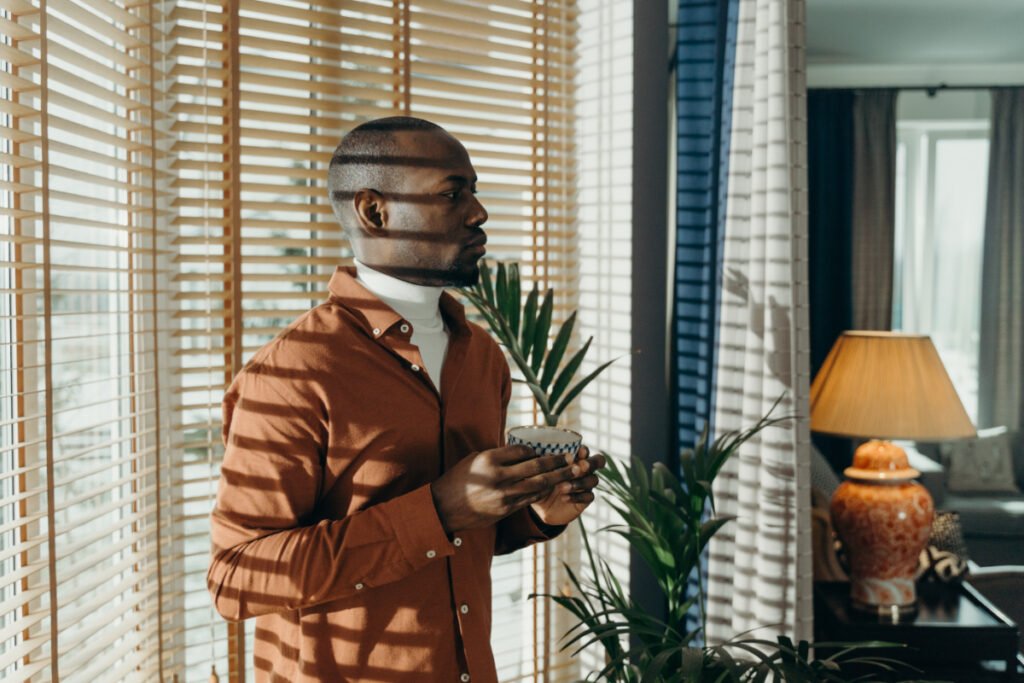 What Are Men's Dress Shirts?
Dress shirts are a tailored casual shirts of refined fabric featuring a collar, long sleeves, and front buttons. It's typically worn with a suit or dress pants, ideal for formal events and office professionals. Dress shirts often have French cuffs and pointed collars that require cufflinks and tie bars for accent.
Unlike tuxedo shirts that are more formal and mostly in white, dress shirts are available in multiple colors and prints. They can also be paired with jeans for a smart casual look or even shorts for a more relaxed vibe. 
They are designed to be worn tucked in with a belt, usually accompanied by a suit or dress pants. To elevate your ensemble carefully, accessorize with cufflinks, a tie or bowtie, and a pocket square.
Slim fit dress shirts are recommended for men with more athletic builds due to its tapered shape that flatters your body type, while a standard fit is better for men with bigger builds as it offers more room in the waist and shoulders.
Dress shirts are often worn to events such as job interviews, weddings, business meetings, and networking opportunities. They bring a sense of sophistication and class to any look, without needing much styling.
How and When to Wear a Dress Shirt
Depending on the occasion, a dress shirt can be worn in different ways, with or without a tie. For more formal situation, such as weddings or important job interviews, it's best to wear a dress shirt with a necktie for extra polish. 
For more casual events, like office gatherings or drinks after work, you can ditch the tie and pop open your top two buttons to give your look a more relaxed vibe. If your company's policy allows this, you could even try to roll up the sleeves of your dress shirt for a more informal approach.
When it comes to styling, consider the type of pants you'll be pairing with your dress shirt. If you have slimmer legs, go for slim fit trousers or chinos that hug your shape and flatter the overall look. 
On the other hand, if you have larger legs, opt for wide-leg trousers or standard fit jeans that add balance and give you a more masculine silhouette. This type of styling allows you to look more stylish while still maintaining a level of comfort.
When it comes to color, white dress shirt is a safe choice and will always be in style. If you want to make a statement, go for patterned dress shirts such as checks or stripes that can add character and interest to your overall look.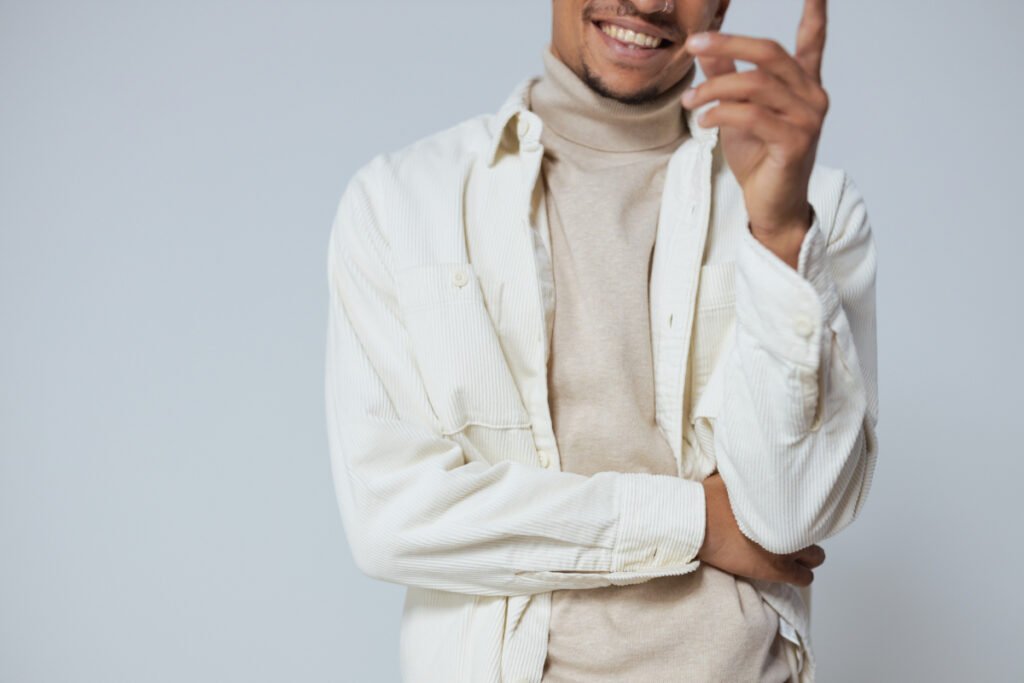 What Is a Button-Down?
On the other hand, a button-down shirt is known for its collar — with buttons fastening the tips down — giving it a more casual look. The fabric is typically softer and more comfortable, making it suitable for day-to-day wear or relaxed style enthusiasts.
A button-down shirt is less formal than a dress shirt but still offers a polished look. They are ideal for semi-casual occasions such as work functions, casual Friday, and happy hours. It can be worn with jeans or chinos for a more business casual vibe.
Characterized by its buttons down the front, this shirt is designed to be worn untucked and can add a casual yet stylish flair to any ensemble. Mix-matching with a belt, suspenders, hats, or sunglasses can bring some much needed spunk to your wardrobe.
Although it's designed to be worn untucked, usually with chinos or jeans, button-down shirts can also be worn tucked in with a belt if the occasion calls for it, for example, a casual job interview or a meeting — both require a smart casual look yet laid back.
How and When to Wear Button-Downs
For a more relaxed look, try wearing a button-down with jeans or chinos. As for the fit, make sure it's not too tight or too loose; opt for something in between that flatters your body shape. 
A casual hat and sunglasses can be added to give you an effortless everyday style, especially during hotter months. For a dressier look, you can tuck in your shirt and add a belt, or even layer it with a sports coat or blazer — this will instantly elevate your ensemble without compromising on comfort. 
Button-downs can also be worn to slightly more formal occasions such as date nights, dinner parties, and semi-casual gatherings. They bring the vibes of smart-casual look while still being comfortable and chic.
You can even go the extra mile by adding a pocket square to your ensemble to instantly elevate the look, giving it some extra dimension without much effort. This simple accessory can help bring together an otherwise mundane look — making you feel confident and stylish wherever you go! 
To finish off the outfit, you can add some stylish accessories such as cufflinks, a tie (or bowtie), and a pocket square. This will give your look an extra layer of sophistication that'll never go unappreciated!
Dress Shirt vs Button Down — Key Differences
The main difference between a dress shirt and button-down is their collar design. Dress shirts have a more formal look, with collars that are designed to be worn with a necktie — this gives you a smarter, more sophisticated aesthetic. 
On the other hand, button-down shirts have collars that fasten down at the tips with the help of collar buttons and can be worn untucked for a laidback yet polished vibe. The fabric is usually softer and more comfortable, making it perfect for day-to-day casual wear or those who prefer the relaxed style, especially if you opt for short-sleeved button-down shirts whenever the weather allows.
Furthermore, dress shirts are tailored to fit a little closer to the body than button-downs. This gives you a sharper silhouette that can be dressed up for formal events or toned down with a pair of jeans.
Dress shirt are usually more formal than button downs due to its stiffer fabric, tailored fit, and the option to wear it with or without a tie. It's also made with thicker yarns, which keep its shape better. 
Also, when it comes to button-down and button-up shirt, button up is more formal than a button down. Button ups are usually plainer in design and have thicker fabric that makes them ideal for formal settings. They also tend to be tailored closer to the body than their button-down counterpart, giving you a sharper and more sophisticated look. 
Although not many people can tell the difference between a dress shirt and button-down, or between a button-down and button-up, it's important to choose the right style for the occasion. Button-downs are perfect for everyday wear or relaxed events, while dress shirts are best suited for more formal occasions. 
When in doubt, the easy rule of thumb is to opt for dressier pieces when making a style statement. Whether it's a day at the office or an evening out, these guidelines will ensure you look your best in any situation.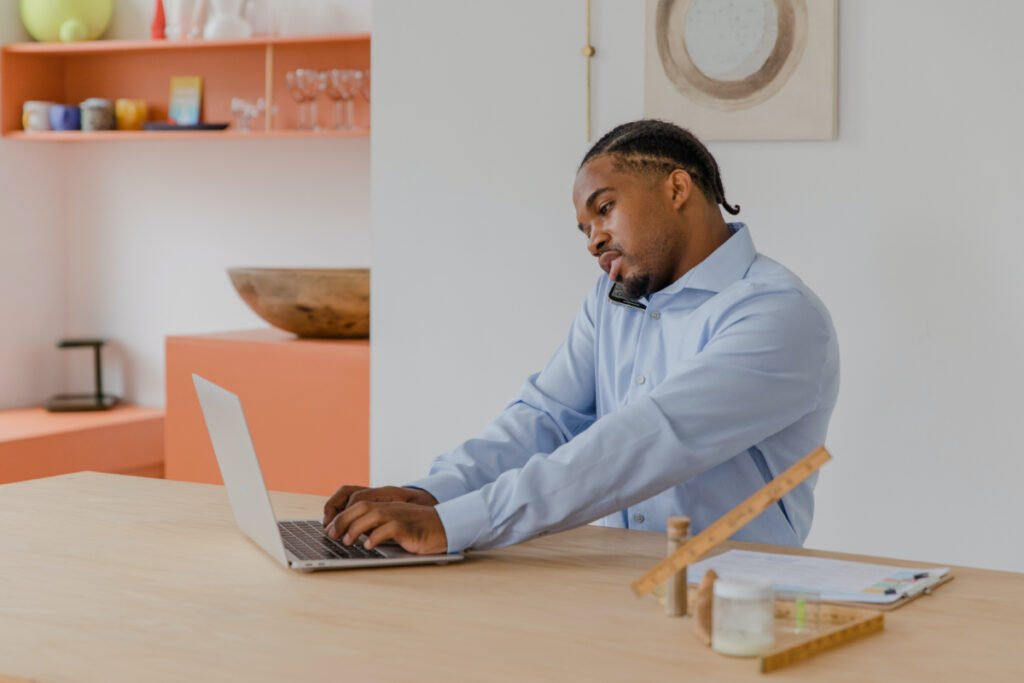 Other Popular Types of Shirts for Men
In addition to dress shirts and button-downs, other popular men's shirt styles include polo shirt, Oxford shirt, Henley shirt, and so much more. Each piece offers a unique look that can be blended with your personal style for an eye-catching ensemble, as well as tailored to the occasion.
Polo Shirt
Best for a casual setting or a golf game, this comfortable piece is typically made with cotton and features two or three buttons. It usually has long sleeves but can be found in short-sleeved options as well. 
Oxford Shirt
Ideal for the office, a date night, or a semi-formal occasion, this piece is known for its durability and sturdy fabric. It also features a button-down collar and looks great when worn with jeans or dress pants. 
Henley Shirt
Originating from the 19th century, this type of shirt has become increasingly popular in recent years — it's often seen on celebrities, fashion bloggers, and trendsetters. The Henley shirt features buttons down the front, typically with a V-neck collar, and is ideal for those who prefer an edgy yet timeless look.
Tips for Shopping and Taking Care of Men's Shirts
When shopping for affordable yet high-quality picks, focus on elements like stitching, fabric, solid color, and collar shape. 
Brands like Uniqlo, H&M, and ASOS offer a variety of styles in both categories without breaking the bank. Or, if your budget allows, try investing in custom-made shirts from brands like Brooks Brothers and Charles Tyrwhitt — these are guaranteed to last you a lifetime. 
Ultimately, when it comes to shopping for men's shirts, the key is comfort and fit. Make sure whatever you purchase fits your body shape properly and feels comfortable to move around in. Quality and style come second, as these will only enhance your look if the fit is right. 
Taking care of your shirts is essential as well. Be sure to follow the washing instructions on the label and machine-wash gentle — this will preserve their shape and colour for longer. And, if you do decide to iron your shirts, always use an appropriate cotton setting — too much heat can cause permanent damage! 
Summary
Dress shirts and button-down shirts are both versatile pieces of clothing that serve different purposes. Dress shirts offer a more formal aesthetic while button-downs project a sense of easygoing style. 
Whether you're working an office job or shooting for an effortlessly cool vibe, understanding the subtle differences between these two types of shirts can help you make smart and stylish wardrobe decisions. 
In summary, both dress shirts and button-down shirts are essential pieces in any man's wardrobe. It all comes down to what the occasion calls for — do you want to look sharp and sophisticated like a CEO or chill and relaxed like a creative? 
When deciding between a dress shirt and a button-down, always consider the event or occasion you're attending. A dress shirt is more appropriate for formal events such as job interviews, weddings, and other networking opportunities, while a button-down can be worn for more casual occasions such as BBQs or day trips. 
Regardless of the style you choose, don't forget to check for quality materials, comfortable fit, and proper care instructions! With these simple tips in mind, you'll be sure to make a statement with any shirt you wear.