How to Make Keurig Hot Chocolate Taste Better
Whether you wake up on a cold winter morning or need a warm treat at night, there is nothing quite like the taste of a warm mug of hot chocolate. And if you're like many of us, we love the convenience of our Keurig machines when it comes to making hot chocolate.
But if you're not careful, you may find that your hot cocoa is a little too sweet or lacks that rich cocoa flavor, and you know what? It can happen more often than you'd think.
Luckily, there are a few easy tips that you can use to make your Keurig hot chocolate taste better than ever before!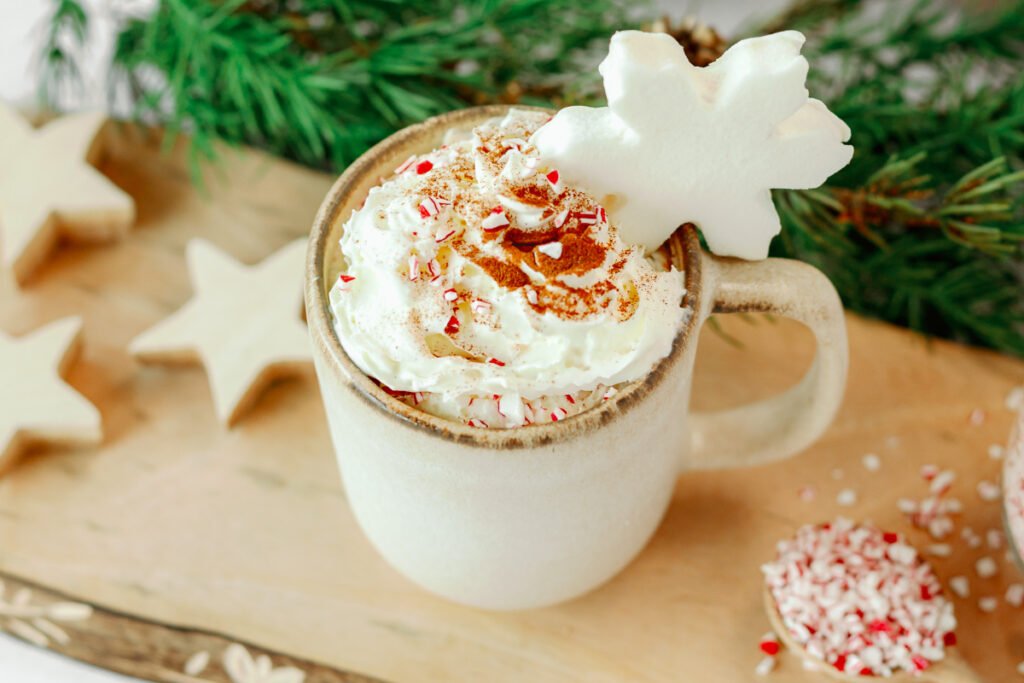 First thing first, you know that you can make hot chocolate with your Keurig machine, but how? Well, first you'll want to choose your favorite kind of hot chocolate K-Cup. Whether you enjoy classic cocoa or prefer a flavor like mocha, pick the one that will best suit your tastes.
Next, use filtered water instead of tap water in your Keurig machine. Doing so will ensure that there are fewer impurities in your hot chocolate, resulting in a much richer flavor.
If you want to add a little something extra to your cup of hot cocoa, try stirring in some marshmallows or sprinkling on mini-chocolate chips. This is sure to give it that extra level of flavor and sweetness!
Finally, if you're looking for a creamier cup of hot chocolate, try adding a bit of heavy cream or half-and-half to the brew. This will not only add an extra level of richness and flavor, but it will also help make your hot cocoa even more enjoyable.
But then, even if you do all of the above, sometimes your cup of hot chocolate might not be as flavorful as you'd like. We feel you! So read on to learn how you can take your hot chocolate game up a notch.
Choose the Right Pod for the Job
When it comes to finding the perfect pod for your Keurig machine, it's important to do your research. Not all pods are created equal and some may be more suited for a particular flavor than others.
It's also worth considering whether or not you'd prefer a flavored pod or an unflavored one. Flavored pods will add additional sweetness while unflavored ones will allow you to control how much sugar goes into the cup. My favorite so far is Swiss Miss Salted Caramel, as it seems to have the perfect balance of sweetness and richness, plus the salted caramel flavor really adds an extra touch of yumminess.
Mix in Some Flavorful Add-Ins
If the hot chocolate pod you chose isn't quite living up to your expectations, don't worry! You can always give it a boost with some flavourful add-ins. From cinnamon and nutmeg to peppermint and marshmallows, the possibilities are nearly endless.
For a delicious winter treat, try adding a teaspoon of cinnamon and nutmeg to your hot chocolate. For an extra kick of sweetness, you can add a splash of Baileys Irish Cream with a hint of vanilla extract. If you want to make it even more indulgent, stir in some marshmallows or a few pieces of dark chocolate. You won't regret it!
Layer the Flavors
You can even layer the flavors by making two separate cups and then pouring them together. Start by brewing a cup of hot chocolate in your Keurig machine with the pod you chose, and then brew a second cup using a flavored or unflavored coffee or tea pod.
Let both of them cool slightly before pouring one into the other and stirring to combine. This will give you a unique and delicious flavor that you won't get from any store-bought mix.
During winter time, whenever I need some extra boost of both sweetness and caffeine at the same time, I like to combine my salted caramel hot chocolate with a mocha coffee, and the flavor is simply unbeatable!
Upgrade Your Milk
Consider switching out your regular milk for an alternative such as almond, coconut, or even oat milk for a creamy twist on your hot chocolate. The slight nuttiness of the different kinds of milk can really take your hot cocoa to a whole new level.
Plus, these alternatives are lactose- and dairy-free, making them great for those with allergies or intolerances. They also tend to be lower in calories and fat, which makes them an excellent choice for anyone watching their waistline.
For me, coconut milk really works wonders when I want to make something a bit more special. Its creamy sweetness and light coconut flavor just go perfectly with the richness of my mocha hot chocolate and will give me an instant energy boost throghout the day.
Whipping Cream and Toppings
For an extra-special treat, you can top off your hot cocoa with some freshly whipped cream to add a delightful creaminess that will take your Keurig hot chocolate to the next level.
If you want an extra boost of chocolaty goodness, try sprinkling a bit of cocoa or chocolate powder into your cup after brewing it with the pod and milk (or water). This will give it an even richer flavor and make for an incredibly indulgent treat. You can also use this technique with other flavors like peppermint or hazelnut as well.
Or, if you want something savory, try adding some crushed peppermint candy cane pieces or grated dark chocolate shavings for a delightful contrast in flavors. You can also use flavored syrups such as almond syrup or hazelnut syrup as well. All these flavors go hand-in-hand with hot chocolate and make it even more delicious.
Enjoy Your Keurig Chocolate!
Whether you're trying to make your Keurig-brewed hot chocolate taste better or just trying something new, these tips should help point you in the right direction! There is no wrong way to try and level up your hot chocolate, so use your imagination and have fun with it.
Whether it's choosing high-quality K-Cups or adding spices and toppings, there are plenty of ways to improve the flavor of your Keurig hot cocoa without sacrificing convenience or time. So next time you brew up a cup of hot cocoa on your Keurig machine, don't forget these tips – they could make all the difference in making it perfect every time!