The Ultimate Guide to Enjoy the Interrailing Train Aesthetic
Traveling by train through Europe has always been an exciting and memorable experience. From the aesthetic of winding through rural villages to the train trip aesthetic of speeding past vast stretches of countryside, train travelers have been able to truly experience interrailing Europe aesthetic and all that Europe has to offer.
With a valid Eurail or Interrail pass, you can explore the continent at your own pace, creating a unique journey tailored to your interests and budget. Whether you're looking for the perfect romantic getaway or a once-in-a-lifetime adventure, a train trip is the best way to explore and experience all that Europe has to offer.
This guide will take you through how to make the most of your train travel aesthetic and give you tips on how to plan your ideal train travel adventure!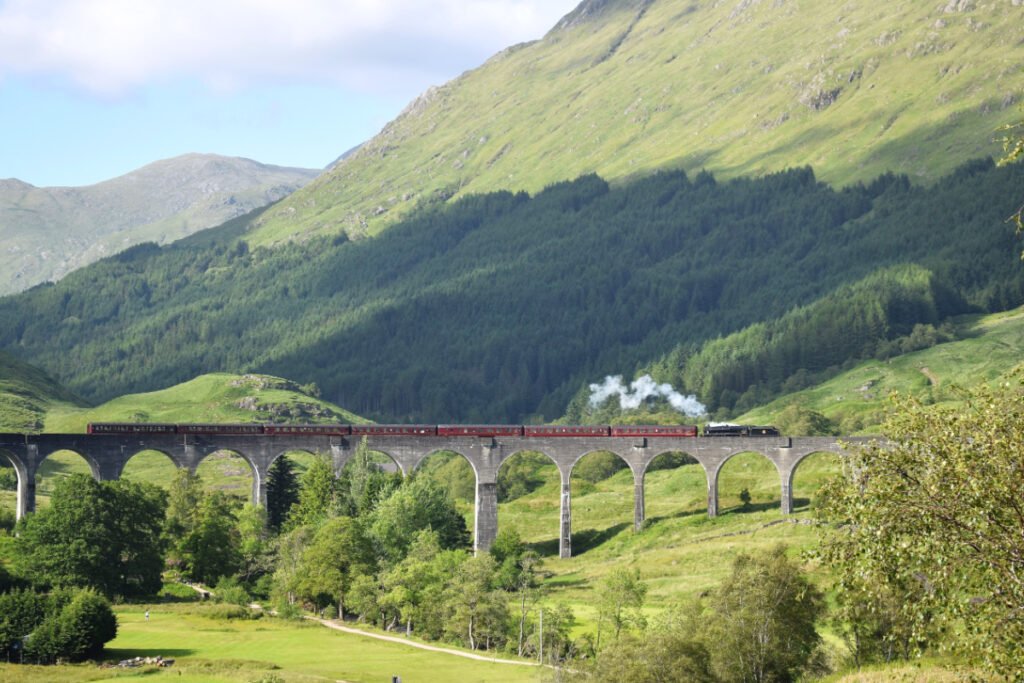 What Is A Rail Pass?
First issued in 1959, the Eurail and Interrail passes are prepaid tickets that allow you to travel by train around Europe. There are a variety of different passes available depending on what countries you want to visit, how many days of travel you would like, and if you prefer first or second class.
Today, the Eurail and Interrail passes are extremely popular among travelers, offering a convenient way to travel around Europe without having to worry about booking individual tickets.
Eurail Vs. Interrail
In short, the Eurail pass is designed for non-European citizens while the Interrail pass is designed for European citizens.
Eurail passes are available to anyone living outside Europe and come in two types: Global Passes and One Country Passes. The type of pass you choose will depend on what countries you want to visit and how long you plan to stay.
Interrail passes are a great option for those who are citizens of one of the 33 European countries that the pass covers, as well as residents who have lived in Europe for at least 6 months. Interrail passes also come in two main types: Global Passes and One Country Passes, with the same criteria for choosing the right pass depending on where you want to go and how long you plan to stay.
As a citizen of Norway, I'm eligible to purchase an Interrail pass. However, the experience, the train trip aesthetic, and the convenience of using whether a Eurail or Interrail pass is the same.
What to Consider When Choosing A Pass
When choosing a rail pass, there are a few important factors to consider:
The first is which countries you plan to visit and how long you will stay in each country. You want to make sure that your rail pass covers all the countries you plan on visiting and that it is valid for the number of days you plan on staying.
The second factor to consider is which type of pass you need. As mentioned above, both Eurail and Interrail passes come in two main types: Global Passes and One Country Passes. Global passes are best if you plan on visiting multiple countries during your trip, while One Country Passes are best if you plan on staying in one country for the duration of your trip.
Finally, you will also want to consider whether or not you would prefer to travel first class or second class. First class offers more amenities and often includes meals, but it is more expensive than second class.
Traveling around Europe With Interrail Pass
Interrail passes are available in a variety of options, ranging from flexible tickets for five (5) days of travel within one (1) month, to passes that allow unlimited train travel for up to three (3) months.
The Interrail pass allows you to explore Europe at your own pace and is perfect for travelers looking to get off the beaten path. You don't have to worry about booking individual train tickets and can just soak up the stunning scenery as you travel from country to country.
What's more, Interrail passes include discounts on some ferries and hotels, as well as additional services like free Wi-Fi on certain trains. Plus, traveling by train has a unique charm that can't be replicated with any other mode of transport. It's a great way to experience the train travel aesthetic and explore Europe in style.
The first step when planning your Europe train trip is deciding where you want to go. This can be tricky since there are so many options! Start by researching what each country offers in terms of attractions and activities that interest you, and then create an itinerary based on your preferences.
Be sure to take into account the time it will take to travel between cities and countries—this will help make sure you have enough time to properly explore each location while not wasting any day on your pass.
Once you have your itinerary planned, the next step is to purchase your Interrail pass through the official Interrail website. When selecting your pass, make sure it is valid for the countries and duration of your trip.
For example, if you plan to travel through France and the BeNeLux for one month and will take one train from Paris to Brussels, one from Brussels to Amsterdam, and one from Amsterdam to Paris, you will need a Global Pass that covers four (4) days of traveling within one (1) month. Then you can use the one extra day to travel to other countries that are covered by your pass, as long as you use it within that one month!
Choose Your Accommodation Wisely
Depending on where you decide to stay, this can be one of the biggest expenses of your trip. Hostels are usually a great option for budget travelers as they provide shared rooms that come with basic amenities like beds and bathrooms at relatively low prices. AirBnB is another great option if you prefer a bit more privacy—plus, it often comes with some amazing local tips from hosts who know their city inside out.
However, if you prefer more luxurious amenities or privacy then hotels are the way to go. The best part about traveling by train is that you don't have to worry about a vehicle breaking down or losing your way—so if you decide to splurge a little on accommodation, it won't be money wasted!
One pro tip: Since most of the train stations in Europe are located in the city center, it's usually cheaper and more time-saving to stay near a train station than in other locations. You don't have to spend more on public transport or taxis to get back to the station or city center—everything is compact and within walking distance.
Making The Most of Your Train Travel Aesthetic
Now that we've gone through the basics, let's talk about what makes interrailing such an amazing experience—namely the aesthetic! From stunning landscapes and vibrant cities bursting with life, there's something special about discovering new places while being able to hop on a train and move between them quickly. This is why interrailing has become such an iconic activity among Millennials and Gen Z travelers.
By constantly changing scenery, you can have a more immersive experience of the places you visit—from seeing different architectural styles to experiencing varying cultural norms and customs. Plus, when you opt for an Interrail pass, there's no need to worry about booking individual train tickets—you just hop on board and enjoy the ride!
So now, here are some extra tips to make your train journey even more enjoyable:
Use Apps like Rail Planner or Seat 61
These apps help you quickly and easily find the best train connections and times, as well as seat reservations. Although you don't have to buy a single ticket and have a fixed day for your train if you have a valid pass, you can use these apps to save time and make sure your journey is as smooth and hassle-free as possible.
Exploring Different Cultures
Interrailing gives you the chance to explore different cultures without having to leave the comfort of Europe. This means that while traveling through different countries, you can sample the traditional dishes, visit iconic landmarks, and learn about the history and culture of each place. You can even take part in cultural activities like guided walking tours or museum visits if time permits!
Furthermore, it's a great opportunity for making new friends along the way as well. Young Europeans are among the most open-minded and cosmopolitan citizens of the world, so it's easy to find people from different backgrounds who share similar interests and passions.
Capturing the Moment with Photos
Interrailing offers a unique opportunity for capturing some beautiful moments with your camera. Whether it's taking in breathtaking views from a mountaintop or visiting quaint European villages, there are plenty of opportunities for you to horn your photography skills.
If you don't mind taking the extra mile, prepare yourself for the photoshoots as well. From preparing your outfit to finding the perfect background, there are so many Instagram-worthy spots to choose from that your photos will look amazing regardless!
At the end of the day, taking stunning photos is one of the best ways to remember your train trip aesthetic and make sure it lasts.
Making Memories That Last Forever
Most importantly, interrailing allows you to create memories that will last forever. It's a great way to disconnect from day-to-day life and reconnect with yourself on a whole new level. Along your journey, take time out to appreciate all that nature has to offer or simply relax by reading a book in one of the many picturesque locations across Europe.
Before long, these memories will become part of who you are and will stay with you wherever your future travels take you!
Some FAQs about Interrailing
Since train travel is predicted to be the biggest trend of 2023, more and more people are turning their attention to Interrailing. Here are some of the most common questions that will help you plan your trip:
Q: How much does it cost to interrail Europe for a month?
A: The exact cost of interrailing depends on your route and how many days you plan to travel. It is recommended that you plan your route and budget before purchasing your pass, then head to Interrail office site to find the one that suits your need best.
Q: Is there an age limit for interrailing?
A: According to the Interrail website, anyone aged from 12 to 60+ years old can purchase passes. Children up to 11 years old are free if they travel with a valid adult and their own pass.
Q: Is Interrail or Eurail cheaper?
A: It all depends on your route. Generally speaking, those passes are cheaper for those who want to explore multiple countries while it may not be that economical if you plan to only explore one or two countries within a shorter period.
Q: What is the best way to make sure I get the most out of my train travel aesthetic?
A: One of the best ways to make your journey more enjoyable and memorable is to take time out for yourself. Make sure that you explore all the attractions at each stop along your journey and do something special such as taking a chocolate cooking class in Belgium, having a scooter ride along the Amalfi Coast, or learning a new language in Barcelona. By taking the time to step outside of your comfort zone and try something different, you will create unforgettable memories that will stay with you for many years.
WANT MORE EUROPE TRAVEL CONTENT? HEAD TO OUR SISTER SITE FOR EVEN MORE INSIGHTS!
In Conclusion
Interrailing is not just an affordable way to explore Europe—it's also an aesthetically pleasing one too! With breathtaking views and unique experiences offering ample opportunities for capturing special moments through photography, it's easy to see why Eurail and Interrail are becoming increasingly popular among young travelers looking for something more than just sightseeing.
By carefully planning out your itinerary ahead of time, you can ensure that your trip runs smoothly without breaking the bank! Not only that, but taking part in this unique experience will provide lasting memories. It truly has something special waiting around every corner!