Quiet Luxury on a Budget – Affordable Brands and Style Guide
With Gwyneth Paltrow's recent trial wardrobe in the Utah courtroom that rocked the Internet to the unfussy, inconspicuous styles in the latest season of the series Succession, it seems like everywhere you turn, there's another luxury item being worn. 
Luxury fashion has become more accessible with the rise of high-end streetwear and designer collaborations, but the outsized price tags remain out of reach for many. But don't despair! There are plenty of ways to get stylish without spending a lot of money on a pricey wardrobe.
Enter quiet luxury, one of the biggest trends to watch in 2023! Here's our guide on how to achieve the quiet luxury look without spending a fortune: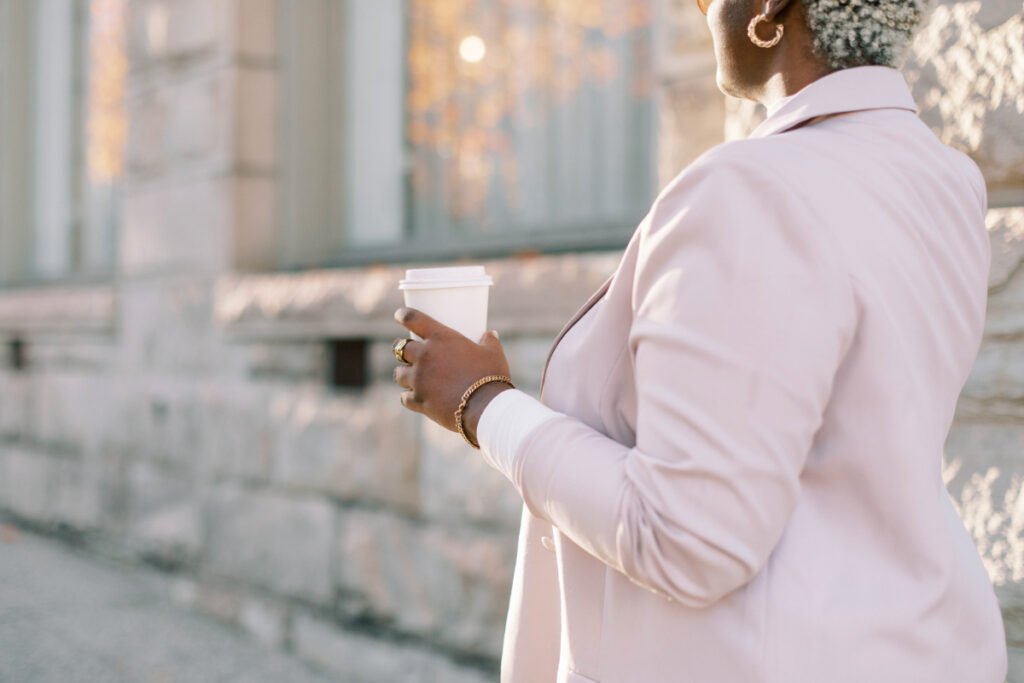 More than just a fashion buzzword, "quiet luxury" is a lifestyle that values quality over quantity, sustainable fabrics, and timeless designs. It's an understated, subtle, and elegant way of dressing — all while being mindful of your budget.
What Exactly Is Quiet Luxury?
Quiet luxury can be defined as a refined aesthetic that emphasizes clean lines, subtle details, and versatile, high-quality, sustainable materials. These attributes allow each clothing item to easily transition from one occasion to another, from a busy day at the office to a casual weekend brunch. 
According to this article from Harper's Bazaar, quiet luxury is The Row, Tove and Khaite, or Phoebe Philo for Celine. It's off-duty Olsen twins mixed with Sienna Miller in Anatomy of a Scandal. It's Jennifer Aniston in another well-cut black dress or Amal Clooney in a beautifully tailored suit. It's old money, "stealth wealth", and discretion rolled into one. 
The term "stealth wealth" has been used to describe the idea of wearing high-end pieces without announcing them through flashy logos or head-to-toe designer looks. In the context of fashion today, stealth wealth is about buying expensive pieces that no one else knows are luxurious. 
All in all, quiet luxury is all about investing in timeless, well-made pieces that will last a lifetime and won't go out of style anytime soon. And, although luxury brands are still part of the equation, the focus here is on finding affordable alternatives to expensive labels. 
Quiet luxury is not just for wealthy people or that Hollywood nepo baby who spends a lot of money on clothing. It's for everyone who values quality over quantity, sustainability and timelessness. 
In other words, you don't need that Louis Vuitton bag or those gold Gucci belt buckles (or any other luxury megabrands, for that matter) to look and feel luxurious. Of course, if you can afford those old money brands, then by all means, go for it! 
But you know you can always achieve the same look and feel with some well-thought-out pieces at more affordable prices.
Fundamental Concepts of a Quiet Luxury Look
While quiet luxury may be relatively new to fashion circles in recent years, the concept of an understated, minimalist wardrobe is not unfamiliar to the stealth fashion world. In fact, it's been around for centuries in various forms, from the history books to the 19th century when intellectuals of England and France popularized the idea of dressing down any ostentatiousness.
The French Revolution and the fall of the French monarchy in 1789 brought a new fashion era with a focus on subtle and elegant garments, meaning long gowns with voluminous sleeves or pastel-hued silks. The idea of discreet luxury has since evolved over the years, but the fundamental principles remain the same.
At its core, quiet luxury is about simplicity and restraint. The idea here is to focus on high-quality pieces — from classic silhouettes to timeless colors — that can be easily dressed up or down.
Here are a few pointers to consider when creating your own quiet luxury look: 
Invest in quality basics
Classic pieces like a white shirt, a little black dress, and well-made leather items are always a good idea. Investing in quality basics will make your wardrobe chic and timeless regardless of current fashion trends.
Neutral power pieces
Never underestimate the power of a good neutral piece! Not only will it fit with any outfit, but it will also make you look more polished and luxurious. Think camel coats, cream sweaters, and black dress pants or dark suits — all items that can easily transition from the office to a night out.
Logo-free fashion
This is tricky since some modern luxury brands rely heavily on logos to create a statement. But there are plenty of non-logo options, so don't be afraid to look beyond the designer labels. 
Although the idea of having a fashion item with a famous logo on it is tempting, it's best to avoid overly branded pieces if you want the look of quiet luxury. Or, in other words, you don't have to flaunt your wealth.
Mix high and low
Don't be afraid to mix a designer piece with something from a fast fashion store. This will help you create interesting outfits without spending too much money, especially on items you won't wear very often.
For example, if you have one or two luxurious cashmere sweaters, you only need to pair them with a pair of jeans or a midi skirt from Zara or any other affordable fashion brands to create an effortless, high-low look.
Opt for sustainability
Opt for sustainable fabrics like silk, wool, and linen whenever possible. These materials are not only better for the environment, but they also tend to be more durable than synthetic alternatives. 
Focus on handmade or tailored pieces
When it comes to quiet luxury fashion, nothing beats handmade and tailored pieces. Not only will these items fit you perfectly, but they'll also show that you really care about the quality of what you wear. 
For instance, a great pair of tailored jeans or a handmade leather bag can go a long way in creating an elevated look without having to break the bank. 
Look for small, independent designer brands specializing in handcrafted, unique pieces. They're often quite affordable and can add a special touch to any outfit. Plus, with proper care, these items will last for many years.
Look for items with subtle details or unique embellishments
Another way to make sure you're buying quality items is to look for those with subtle details or unique embellishments. This could be anything from an intricate print to a special lining — it all depends on your style!
While these small details are not easily detectable, they can make a huge difference in how luxurious your look is. For instance, a silk blouse with DIY-style embroidery may look simple at first glance, but its small details will add a touch of quiet luxury to your outfit without screaming for attention.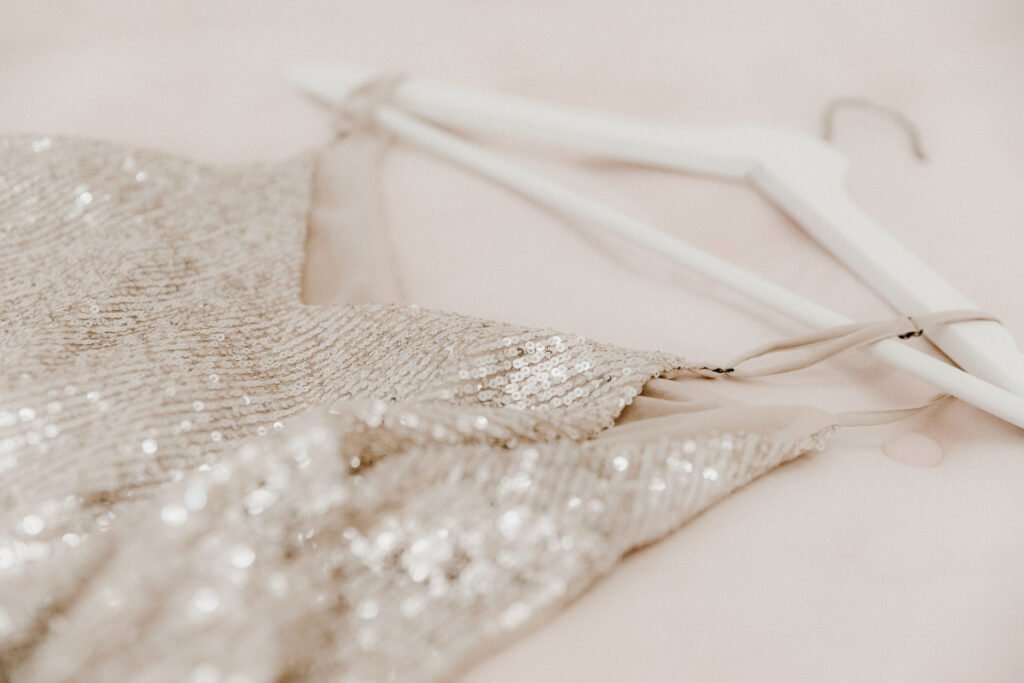 Affordable Brands and Retailers for Quiet Luxury
One of the best things about quiet luxury is that it's not only a fashion trend but also a lifestyle. You don't have to spend a fortune in order to achieve the look — there are plenty of affordable brands and retailers that focus on timeless pieces with quality fabrics. 
Also, as a lifestyle, quiet luxury encourages slow fashion and sustainability. Instead of buying new items every season, it's best to buy fewer pieces of higher quality and timeless designs.
Some affordable brands and retailers focusing on quiet luxury include Everlane, Cuyana, Zady, Amour Vert, Reformation, Mango, and H&M Conscious. Each one offers stylish yet timeless pieces made from quality fabrics at a variety of price points. 
1. Everlane® (aka the Editor's choice)
Known for its commitment to transparency, Everlane offers a range of sophisticated essentials like The Day Loafer, a pair of classic flat shoes that transcends seasons and current trends. Their Italian cashmere sweaters also provide a cozy and luxurious touch to any outfit without burning a hole in your pocket.
2. Cuyana
This sustainable brand features minimalistic and elegant clothing and accessories. Their Classic Structured Leather Tote is an excellent investment piece due to its versatility, spaciousness, and durability — a stylish yet practical everyday accessory.
3. H&M Conscious Collection
Despite being known worldwide as a fast fashion brand and one of the biggest mass-market retailers, H&M also offers a Conscious Collection of ethical pieces made from sustainable materials. This eco-friendly line offers affordable and sustainable options, making it easier for the everyday woman to incorporate sustainable fashion into her wardrobe.
4. Uniqlo
Known for its well-made essentials, Uniqlo's Cashmere Turtleneck Sweater comes in various chic shades, making it a sophisticated touch to your wardrobe that won't break your budget. Besides that, Uniqlo's wide product segments range from tailored blazers to timeless denim to interior-style homeware — so there's something for everyone.
5. Mango
Mango is an excellent go-to for high-end basics that are both affordable and stylish. Their Velvet Blouse is a great piece that adds an elegant touch to any outfit, while this faux leather shopper bag offers the perfect balance of form and function. 
6. COS (aka the Editor's day-to-day fav)
COS, or Collection of Style, is a contemporary brand known for its minimalist yet sophisticated designs. This minimalistic Swedish label offers classic pieces with clean lines, muted colors, and neutral tones. From blazers to dresses, everything is designed with a timeless aesthetic that will never go out of style.
The use of high quality materials in its designs gives each piece an extra touch of luxury without being too loud or ostentatious. Their wool blend coats are a classic must-have for those cooler days and nights and will last you year after year.
Styling Tricks for a Luxurious Look
Styling the quiet luxury look can be pretty tricky. Indeed, you may need to have good taste to make it look effortless, stylish, and luxurious — all at the same time.
On the one hand, you don't want to be too showy or flashy with your accessories. On the other hand, you don't want to be too plain and boring either. 
The key is to keep it classic but add a few special touches here and there. For example, a simple blazer can easily be jazzed up with statement earrings. Similarly, a pair of jeans could look more expensive with a designer belt. 
A few tips to keep in mind when styling the quiet luxury look:
Statement Accessories
Invest in simple yet elegant accessories — a classic watch, a delicate necklace, or a chic scarf can elevate any outfit with minimal effort. Choose high-quality materials over ostentatious designs to achieve a more subtle yet luxurious look. 
Tailoring
Well-fitted clothes instantly create a more polished and luxurious appearance. Off-the-rack clothing may not always flatter your body shape, so consider investing in affordable tailoring to enhance your overall look. Once you find a tailor you trust, you won't have to worry about finding the "perfect" fit every time. 
Monochrome Magic
Sticking to a monochromatic color palette or neutral colors can add an air of sophistication and simplicity, which signifies quiet luxury. You can also include various textures and subtle patterns to keep the outfit from appearing too plain and cohesive. 
Capsule Wardrobe
Focus on building a versatile wardrobe with key pieces that can be mixed and matched. Prioritize quality over quantity, ultimately saving money and reducing wastefulness. 
A capsule wardrobe is also perfect if you're looking to create a more sustainable wardrobe. Instead of buying new clothes every season, you can stick to longer-lasting wear that are timeless, chic, and luxurious. 
And, you can save time and hassle when getting dressed in the morning as well!
The Editor's Note
The quiet luxury trend is truly a timeless classic. It is the perfect way to add sophistication and luxury to your wardrobe without compromising comfort or practicality. Still, you don't need to break the bank for luxurious pieces, as plenty of affordable options still maintain the same level of quality. 
The main idea to achieve this look is to focus on investing in well-made and timeless pieces rather than settling for trendy items that will quickly become outdated. Keep it simple but stylish, and you'll surely achieve the perfect balance of quiet luxury!