70+ Easy Summer Dinner Recipes Perfect for the Last Minutes
Summer is the perfect time to enjoy delicious meals without spending hours in the kitchen. Discover 70+ easy recipes ideal for last-minute dinners. 
Busy families, working individuals, or those who just want to whip up something quick and yummy — this list has something for everyone! From appetizers to desserts, savor the flavors of the season with these easy and delightful summer dinner recipes!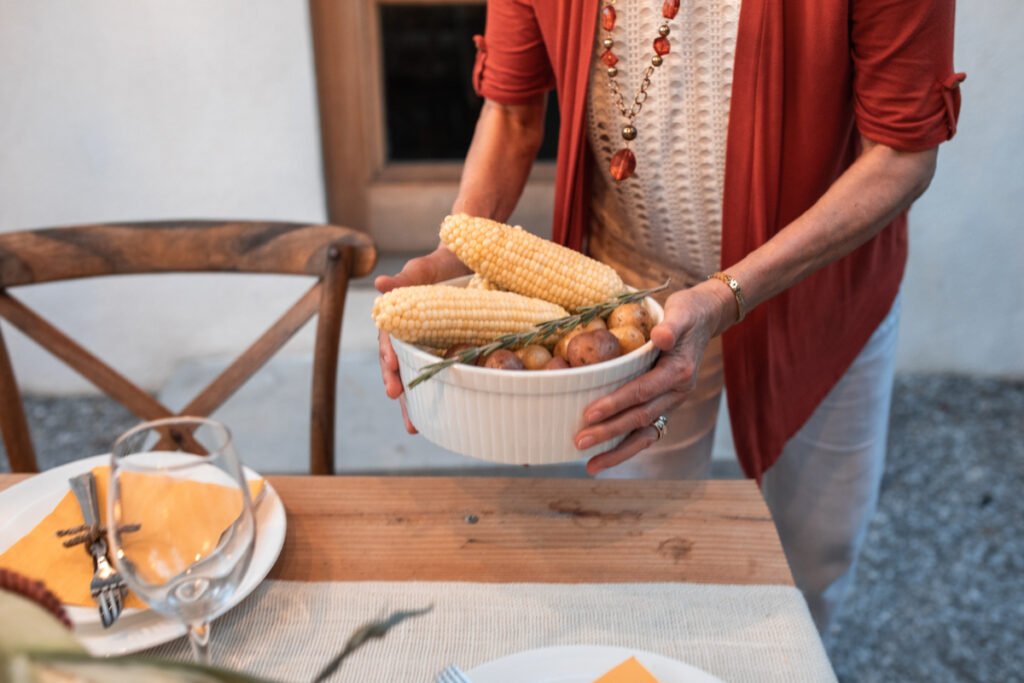 Appetizers
1. Watermelon Feta Salad Bites
These refreshing bites combine watermelon, feta, and mint for a light and fresh appetizer. Assemble in minutes and enjoy the sweet-savory combo.
2. Cucumber Avocado Rolls
Filled with creamy avocado and crunchy cucumber, these rolls are light and healthy – perfect for a summer day.
3. Caprese Skewers
Juicy tomatoes, fresh basil, and creamy mozzarella on skewers make for an easy and flavorful appetizer.
4. Hummus-Stuffed Mini Peppers 
These cute mini peppers can be stuffed with your favorite hummus in no time! Place on a platter and serve as an appetizer or side dish.
5. Grilled Corn and Avocado Salad
Grilled corn, creamy avocado, and a tangy lime-cilantro dressing — this salad is sure to be a hit, even with picky eaters!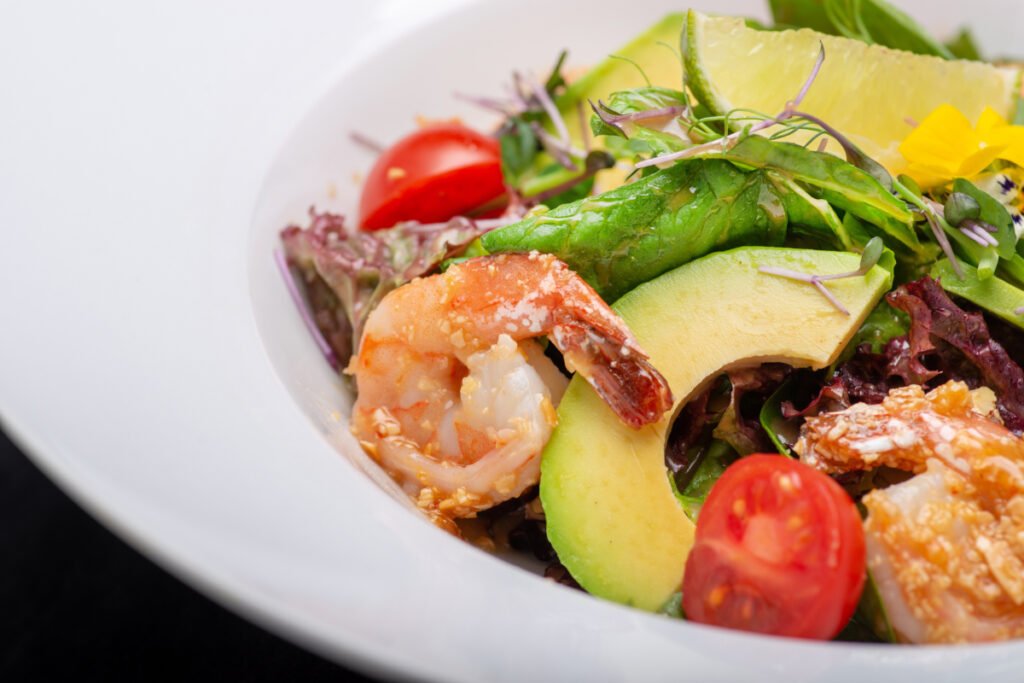 6. Summer Garden Gazpacho 
This refreshing, light gazpacho is the perfect way to kick off a summer meal. Enjoy with crusty bread or enjoy as-is for a delicious starter.
7. Baked Feta with Tomatoes, Basil, and Garlic
This Mediterranean-inspired appetizer features feta cheese topped with fresh tomatoes, garlic, and basil. Deliciously flavorful and easy to prepare!
8. Caprese Skewer Pops 
These fun and unique caprese pops combine all the flavors of a classic caprese salad in one convenient bite!
9. Sweet Potato and Black Bean Quesadillas 
Any fan of Mexican food will love these quesadillas made with sweet potatoes, black beans, and cheese. Enjoy as an appetizer or a main dish.
10. Cilantro Lime Shrimp Skewers
These easy shrimp skewers are packed with flavor and make for a great appetizer or main dish. Serve them with a squeeze of fresh lime juice for added zing!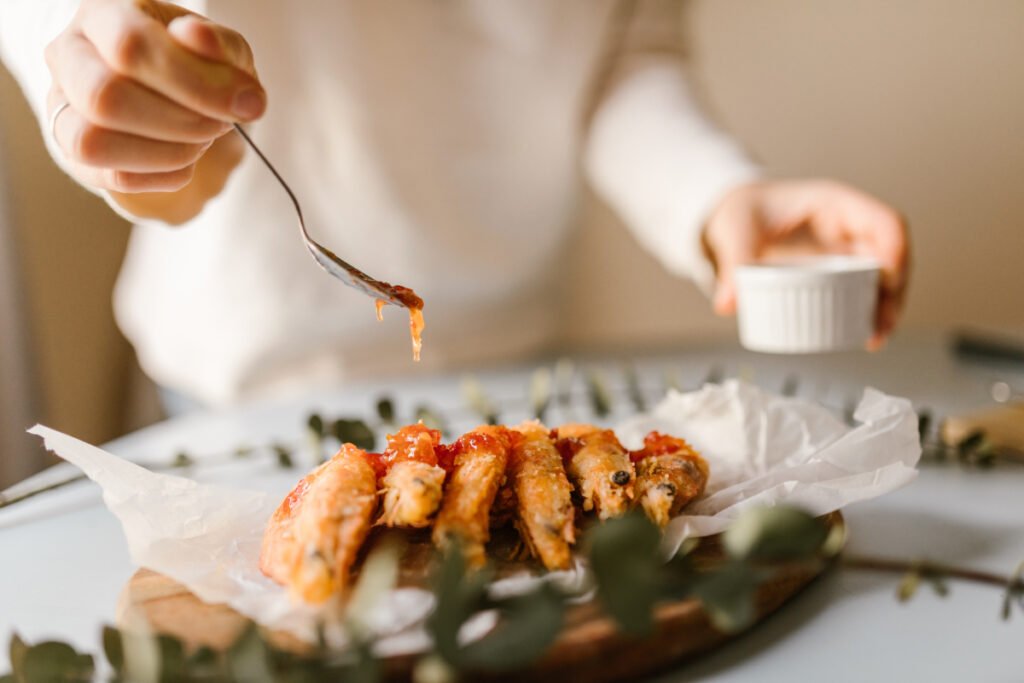 Salads
11. Grilled Peach Salad
This summer salad features juicy grilled peaches, mixed greens, goat cheese, and a tangy balsamic dressing.
12. Greek Quinoa Salad
A protein-packed spin on classic Greek salad with quinoa as a base. This hearty summer salad is perfect for a light lunch or dinner.
13. Southwestern Chopped Salad
Toss together black beans, corn, tomatoes, red onion, avocado, and cilantro with a zesty lime-cilantro dressing for an unbeatable Southwest salad. 
14. Tomato Avocado Mozzarella Salad
This fresh and flavorful salad makes the most of summer produce. Toss together tomatoes, avocados, mozzarella cheese, and a homemade vinaigrette for an easy dinner side dish. 
15. Shrimp and Avocado Salad
Toss grilled shrimp, avocado, and veggies in a zesty lime dressing for a quick and tasty salad option.
16. Roasted Vegetable Salad
A delicious combination of roasted vegetables like zucchini, bell peppers, and onions are mixed with fresh greens and a tangy citrus vinaigrette in this healthy summer salad. 
17. Chicken Fajita Salad Bowls
Spice up dinner with these flavorful chicken fajita salad bowls. The perfect meal to enjoy on a hot summer night!
18. BBQ Chicken Cobb Salad
This crowd-pleasing salad features crunchy veggies, creamy avocado, and tangy BBQ chicken for a healthy and delicious meal. 
19. Watermelon Feta Salad
A refreshing and flavorful salad featuring juicy watermelon, feta cheese, and a simple balsamic dressing. 
20. Caprese Salad
A classic Italian salad with tomatoes, mozzarella cheese, and fresh basil. Drizzle with olive oil and balsamic vinegar for extra flavor!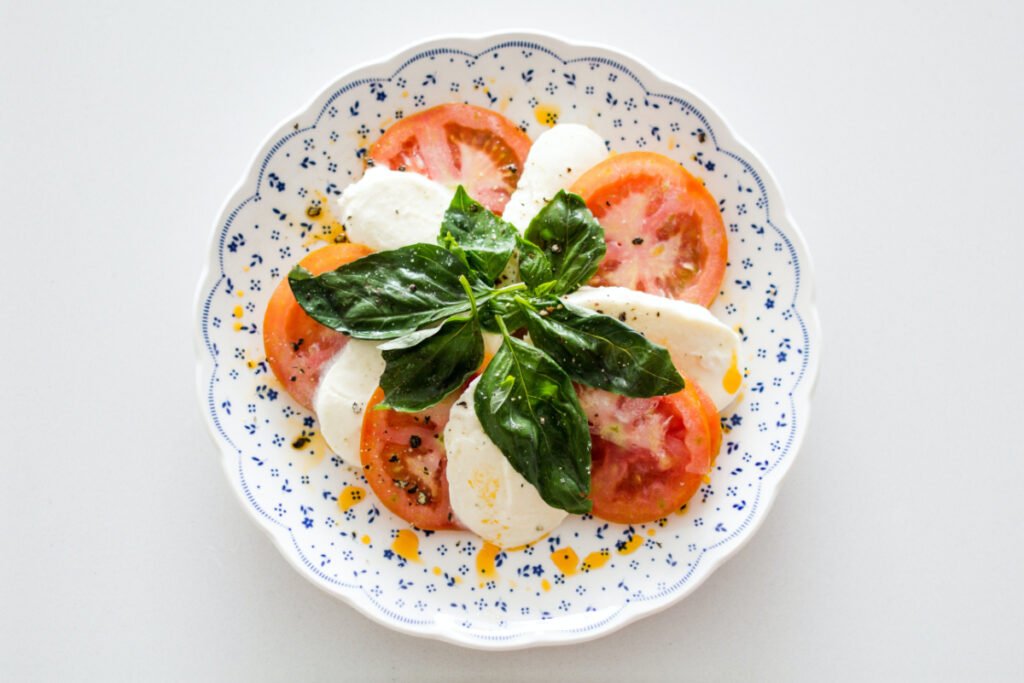 Pasta & Noodles
21. Lemon Garlic Shrimp Pasta
Light and fresh, this pasta dish combines shrimp, garlic, lemon, and parsley for a zesty summer meal.
22. Chicken Pesto Pasta Salad
Rotisserie chicken and store-bought pesto make this dish an easy, flavorful option for any time crunch.
23. Summer Vegetable Spaghetti
Load up your favorite pasta with a variety of sautéed summer veggies and a sprinkle of Parmesan cheese.
24. Grilled Vegetable Lasagna Rolls
These easy lasagna rolls feature a variety of grilled veggies and a cheesy ricotta filling. Roll them up and serve!
25. Asian-Style Noodle Salad
This colorful salad is loaded with fresh veggies, noodles, and a flavorful sesame dressing. Feel free to add chicken, shrimps, or tofu for a protein boost.
26. Zucchini Noodle Stir-Fry
Make use of those summer zucchinis with this easy stir-fry featuring a medley of fresh veggies and your favorite noodles!
27. Roasted Vegetable Rigatoni
Roasting vegetables amplifies their flavor, making this dish a great option for busy weeknights.
28. Creamy Salmon Pasta
This creamy pasta dish is loaded with flavorful salmon, spinach, and a hint of lemon.
29. Baked Macaroni & Cheese
Enjoy the classic comfort food without having to slave over the stove! This easy recipe requires minimal ingredients and baked in just one hour. 
30. One-Pot Chili Mac
Comb ground beef, chili seasoning mix, macaroni, and cheese for an easy one-pot dinner perfect for hungry crowds. 
31. Summer Corn Carbonara
Brighten up the classic carbonara with fresh sweet corn and a sprinkle of Parmesan cheese. Delicious! 
32. Pasta Primavera
A great way to use up an abundance of fresh vegetables, this pasta primavera features the flavors of summer in every bite! 
33. Fettuccine Alfredo with Chicken & Asparagus
This creamy pasta dish is sure to be a hit with the whole family. Add asparagus for an extra dose of seasonal goodness! 
34. Spicy Sesame Noodles
Bring heat and flavor to your dinner table with this spicy sesame noodle dish. Feel free to add shrimp or chicken for a protein boost. 
35. Creamy Spinach Pasta Bake
Cheesy and creamy, this spinach pasta bake is as delicious as it is easy to make! Top it off with a sprinkle of Parmesan cheese for extra flavor. 
36. Mexican-Style Mac & Cheese
This cheesy macaroni dish combines all the classic flavors of Mexican cuisine. Spice it up with your favorite hot sauce!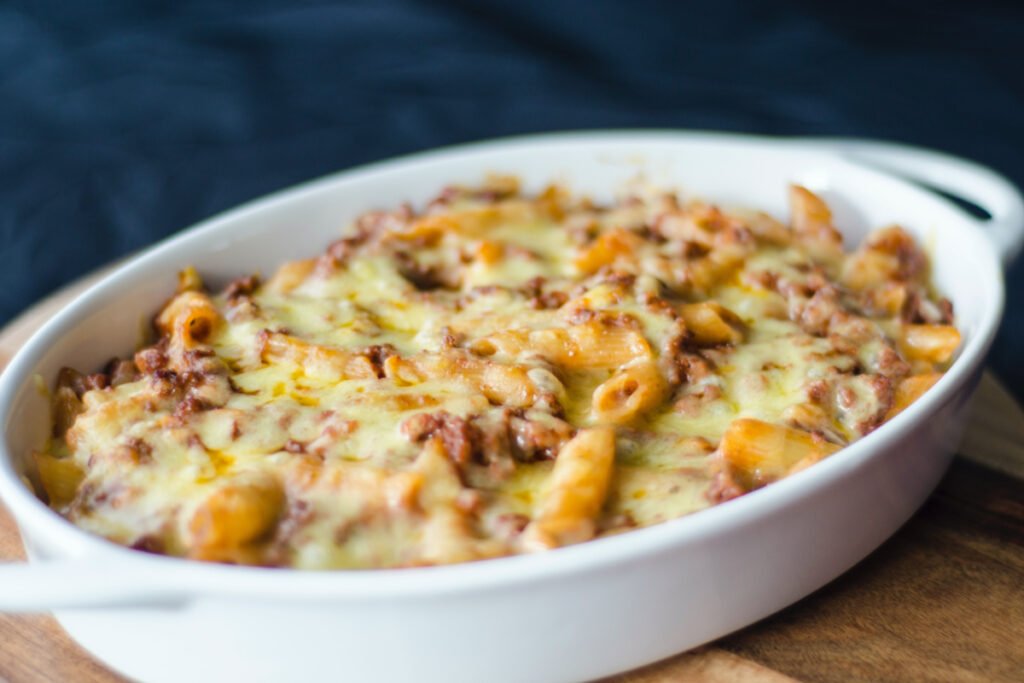 Grilled Dishes
37. BBQ Chicken Skewers
Marinate chicken in your favorite BBQ sauce and thread onto skewers for a quick and delicious grilled dinner.
38. Grilled Vegetable Platter
Toss summer vegetables like bell peppers, zucchini, and asparagus in olive oil and herbs before grilling.
39. Grilled Fish Tacos
Marinate fish fillets in a simple citrus marinade, then grill and serve on warm tortillas with fresh slaw and avocado.
40. Grilled Shrimp & Polenta
Toss shrimp in garlic, herbs, and olive oil, then grill until cooked through. Serve atop a bed of polenta for an easy yet elegant meal.
41. Mediterranean Grilled Chicken
Marinate chicken in a mix of olive oil, lemon juice, garlic, and herbs for a hearty and flavorful dinner.
42. Grilled Steak with Peppers and Onions 
Treat your taste buds to a hearty grilled steak seasoned with garlic, oregano, and chili powder. Serve alongside grilled peppers and onions for a delicious summertime meal. 
43. Grilled Pork Chops with Garlic Marinade 
Add a twist to pork chops by marinating them in a mix of garlic, herbs, and olive oil. Grill to perfection and serve with steamed vegetables or roasted potatoes.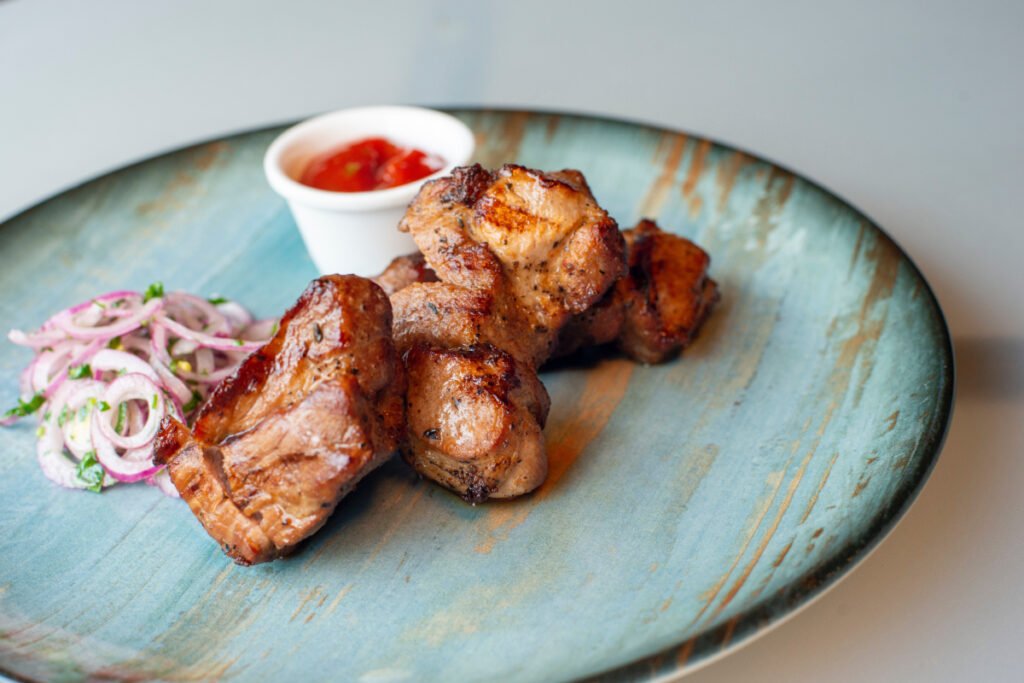 44. Grilled Salmon with Dill & Lemon 
Marinate salmon in a blend of olive oil, fresh dill, lemon juice, and garlic. Grill until cooked through for an easy yet delicious summer meal. 
45. Grilledable & Cheese Quesadillas 
Grill your favorite vegetables and mix with cheese, then stuff into tortillas for a quick and tasty meal. 
46. Grilled Vegetable Panini 
Mix grilled vegetables with pesto and cheese, then stuff into paninis for a delicious and easy lunch or dinner.
47. Greek Grilled Pork Skewers 
Marinate pork in a mix of oregano, garlic, olive oil, and lemon juice for an easy yet flavorful Greek-inspired dinner. 
48. Grilled Shrimp with Coconut Curry Sauce
Marinate shrimp in a mix of coconut milk, curry powder, and spices. Grill until cooked through and serve with a delicious coconut curry sauce for an extra kick of flavor. 
49. Chicken Skewers with Peanut Sauce 
Marinate chicken in a mix of peanut butter, soy sauce, and honey. Grill until cooked through and serve with a side of creamy peanut sauce for dipping.
50. Grilled Pineapple & Chicken Skewers
Toss chicken in herbs and olive oil before threading onto skewers with pineapple. Grill until cooked through and serve with a side of rice for an easy summer meal. 
51. Grilled Sweet Potato Fries 
Slice sweet potatoes into wedges, marinate in olive oil and herbs, then grill until crispy and golden brown. Serve as a delicious side dish or snack!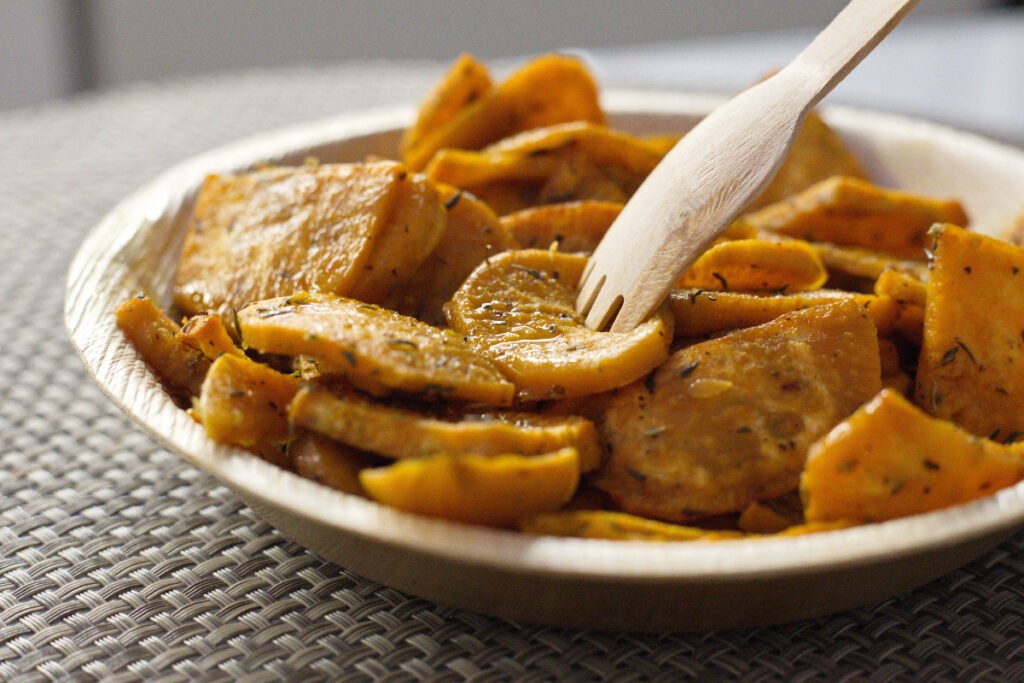 One-Pan Meals
52. Sheet Pan Shrimp and Asparagus
Roast shrimp and asparagus with garlic and lemon for an easy, minimal cleanup meal.
53. Chicken Fajita Sheet Pan
Cook sliced chicken, bell peppers, and onions with taco seasoning for a simple, crowd-pleasing dinner.
54. Skillet Caprese Chicken
Brown chicken breasts and top with tomato, mozzarella, and fresh basil for a one-pan summer feast.
55. Easy Salmon Sheet Pan
Season, roast, and serve all in one pan for a delicious and quick meal. All you need is 10 minutes of prep time!
56. Garlic Ranch Chicken and Vegetables
Toss together oven-roasted chicken and vegetables with garlic, ranch dressing, and herbs for a simple supper.
57. One-Pan Sausage Gnocchi Bake
Enjoy an Italian-inspired dinner with this easy gnocchi bake — all the flavors of lasagna without all the fuss!
58. Grilled Eggplant Sandwich With Cilantro Mayo
Stuff-grilled eggplant with cilantro mayo, feta cheese, and greens for a veggie-packed sandwich. You only need one pan to make it!
59. Honey Mustard Chicken
Marinate chicken breasts in honey and mustard for a sweet-and-tangy dish that pairs perfectly with roasted vegetables.
60. Mediterranean Baked Salmon
Bake salmon fillets with tomatoes, olives, garlic, and herbs for a light summer meal. Bonus: it's ready in less than half an hour!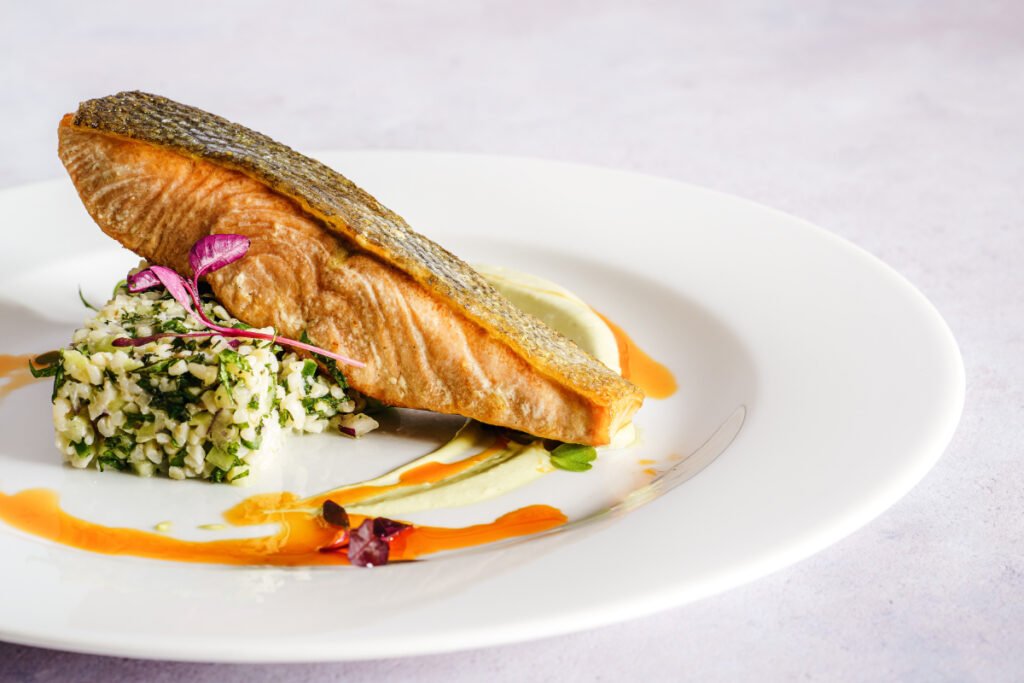 Vegetarian Options
61. Grilled Portobello Mushrooms
Marinate and grill large portobello mushrooms for a satisfying, meatless main course.
62. Chickpea Salad Wraps
Mash chickpeas with avocado and seasonings to create a flavorful, healthy filling for wraps.
63. Mediterranean Zucchini Boats
Stuff hollowed-out zucchinis with feta cheese, olives, and tomatoes for an easy, guilt-free meal.
64. Veggie Quinoa Bowls
Mix cooked quinoa with your favorite vegetables for a light yet filling summer dinner.
65. Zucchini Lasagna
Layer zucchini strips with ricotta cheese, tomato sauce, and herbs for a delicious vegan lasagna.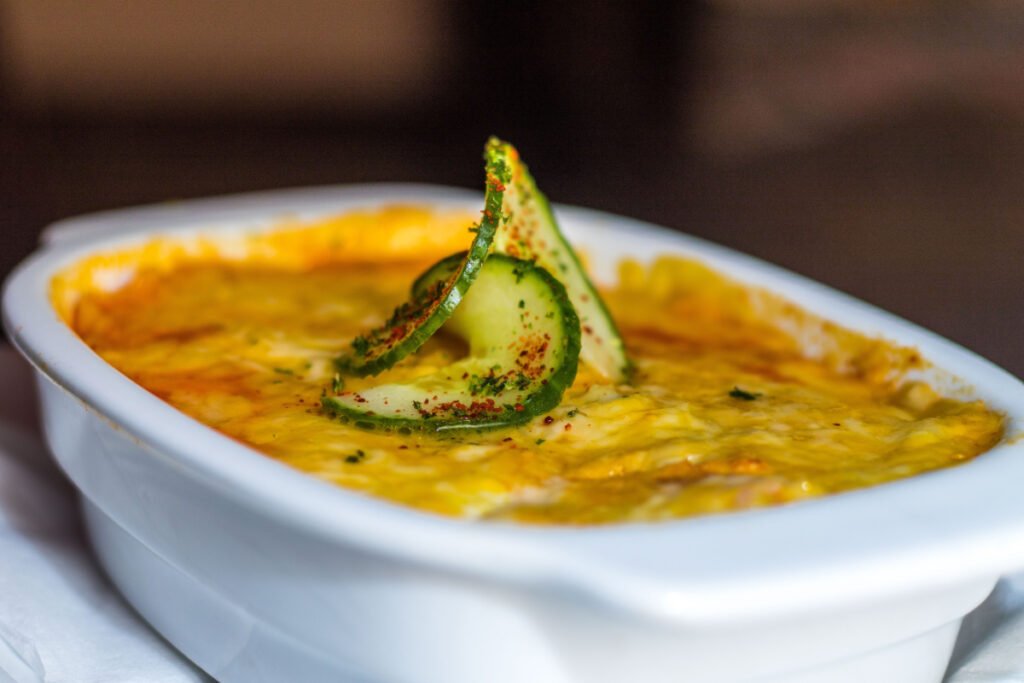 Desserts
66. Peach Crisp
A classic summer treat, this peach crisp is sure to be a hit thanks to its simple yet delicious ingredients. All you need is some fresh peaches, sugar, flour, butter, and oats to create the perfect summer dessert.
67. Chocolate Chip Cookies
You can never go wrong with a classic — chocolate chip cookies! Make them in big batches to save time and enjoy their deliciousness all summer long. 
68. Raspberry Tartlets
These tartlets are perfect for summer and can be made with any fruit. The pastry is light and flaky, making it the perfect accompaniment to your favorite summer fruits!
69. Blueberry Pie
The perfect end to any summer dinner, blueberry pie is filled with seasonal fruit and topped with a buttery, flaky crust. Enjoy it warm or cold — it's sure to be a hit!
70. Peach Cobbler 
A sweet dish that's perfect for summer, peach cobbler is made with peaches, sugar, and a buttery biscuit topping. Serve it with a scoop of ice cream or whipped cream — you can't go wrong!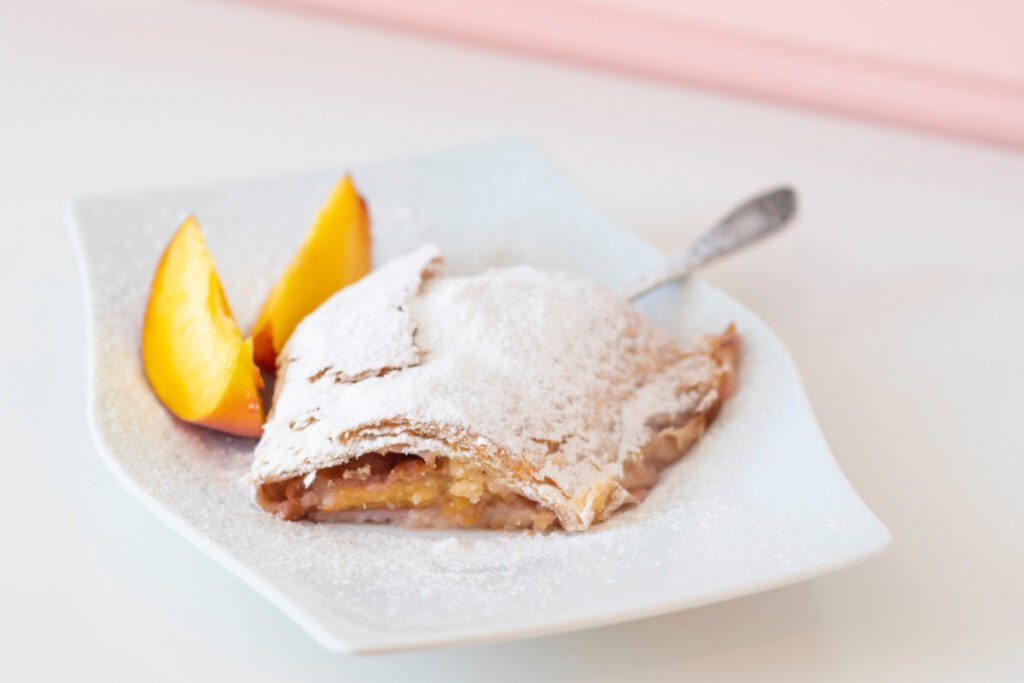 71. Lemon Pound Cake 
Light, lemony, and delicious, this pound cake is a great way to end any summer dinner. Serve it with fresh strawberries for an added touch of sweetness. 
72. Strawberry Shortcake
Nothing screams "summer" like a classic strawberry shortcake! Enjoy the sweet, juicy strawberries with fluffy biscuits and a light topping of whipped cream. Delicious! 
73. Baked Pineapple
A simple yet tasty summer dessert, this baked pineapple is topped with a buttery streusel and a dollop of whipped cream. Enjoy it on its own or serve it with other seasonal fruits! 
74. Blueberry Crumble
Enjoy the sweet taste of blueberries with this easy-to-make crumble recipe. It's perfect for a last-minute summer dessert!
75. Banana Bread Ice Cream Sandwiches
Frozen banana bread sandwiches are perfect for a cool summer treat. Enjoy them with your favorite ice cream, or enjoy them on their own! 
76. Grilled Fruit Kebabs
Grilling fruit is an easy and delicious way to enjoy the season's flavors. Use whatever fruits you have on hand, thread them onto kebabs, and fire up the grill! 
77. Mango Sorbet
Cool down on hot summer days with this mango sorbet recipe. Its sweet and tangy flavor is sure to be a hit! 
The Editor's Side Note
These easy, delicious summer recipes are sure to please the whole family. Whether you're looking for a main dish, side dish, or dessert, these recipes have something for everyone! Enjoy your summer cooking adventures!