Trench Coat vs Overcoat – A Style Guide for Beginners
The world of fashion can be a battlefield, and choosing the right outerwear is critical in creating a stylish and versatile wardrobe. Two timeless and renowned pieces of outerwear are the trench coat and overcoat. 
With endless possibilities and variations, it can be a daunting task for a beginner to find their way. That's where we come in; welcome to Femin Magazine's ultimate guide to conquering the front lines of style with trench coats and overcoats!
In this article, we will delve into the history and evolution of these fashionable coats, guide you through styling them with different outfits, and help you find the perfect fit, choice of material, color, and occasion to suit your personal style.
Trench coats and overcoats have been staple garments in women's closets for decades, offering not only warmth and protection in cold weather but also an effortlessly chic look. But which one is right for you and your style? 
History and Evolution of Trench Coats
Trench coat is a type of outerwear that has been around since the 19th century. It was originally designed as water resistant military wear and has since become a timeless staple in fashion, being worn by celebrities and everyday people alike.
Classic men's trench coats features a belted waist, double-breasted front closure, and storm flap. Women's trench coats also feature these details but are often designed with better tailoring to flatter their curves.
Trench coats come in a wide range of materials such as gabardine — a tightly woven, water-resistant fabric invented by Thomas Burberry in 1879 — cotton twill, leather, and more. They can be made in both muted and bright colors, and can even be printed with graphics. 
In the 20th century, the trench coat became an iconic style statement, with celebrities such as Humphrey Bogart and Audrey Hepburn wearing them in popular movies. The trend has only increased since then, and today you can find a multitude of variations on the classic design.
With the evolution of fashion, the modern trench coats has become increasingly versatile. It is now available in a variety of materials, lengths, and designs, making it suitable for casual wear or more formal occasions that require a formal look.
Nowadays, our modern version of the classic trench coat has become more than just a practical garment; it's also a way to express your personal style. You can choose the perfect trench coat to fit your look and lifestyle, while still staying true to its timeless appeal.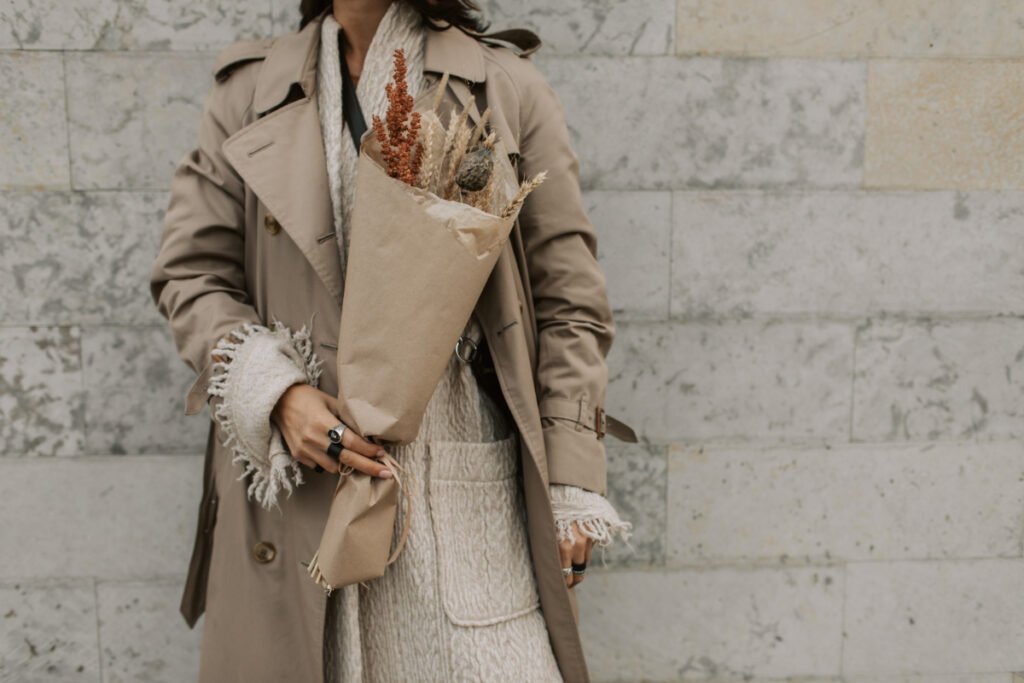 History and Evolution of Overcoats
The overcoat is another type of outerwear that has been around since the 18th century. It was originally designed as a warm, lightweight coat for men to wear over their suit jacket.
Over time, it has become an iconic wardrobe staple for both men and women — with men's overcoats typically longer and looser, while women's tend to be shorter and more fitted. 
The traditional style of an overcoat features a single-breasted front closure, usually with buttons or a zipper, wide lapels (collars), pockets, and a length that reaches the mid-calf or below the knee. Overcoats are made from warm materials such as heavy wool, offering a stylish and sophisticated look. 
Over the time, overcoats have become a fashion essential and are still seen as a timeless classic. Overcoats can be found in different styles, colors, materials, and designs, allowing you to express your personal style while still keeping it chic and warm.
Celebrities and fashion icons such as Rihanna, Victoria Beckham, and the Duchess of Cambridge have all been spotted wearing overcoats, showing that this timeless piece still has a place in modern fashion and is indeed a popular choice for both men and women.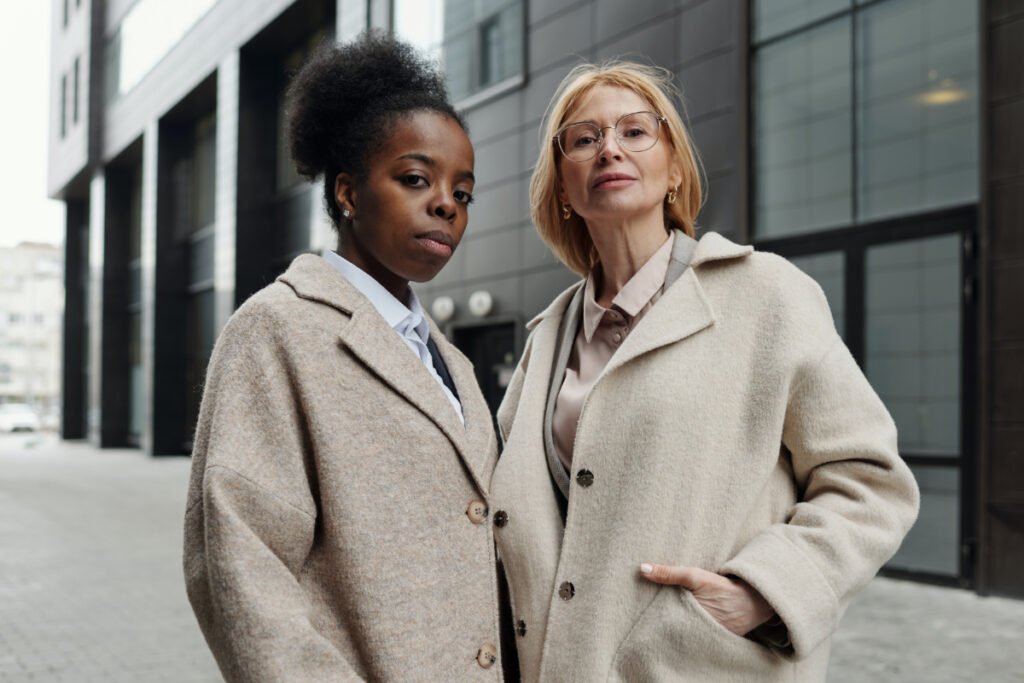 What Is the Difference between A Trench Coat and An Overcoat?
The difference between trench coat and overcoat lies in their style and purpose.
Trench coats are typically shorter, more structured, and designed for protection against wind and rain. They can be worn casually or dressed up for formal occasions. Overcoats are usually longer, looser fitting, and designed to keep the wearer warm in cold weather—often making them the perfect choice for winter days.
In terms of materials, trench coats are usually made from tightly woven fabrics such as wool or cotton gabardine, twill, and leather, while overcoats mostly come in thick wool fabrics.
Other key differences include the length, collar (lapels on a trench coat and wide collars on an overcoat) and closure (trench coats typically have buttons or a zipper, while overcoat closures are typically buttons).
Overall, the difference between these two classic outerwear pieces is clear: while trench coats are perfect for spring and summer months as well as more formal occasions, overcoat are better suited for winter months and casual events.
When choosing between these two outerwear styles, it's important to consider the occasion and weather. If you need a lightweight jacket for protection from the rain or wind, trench coat is your best choice. However, if you require something to keep you warm on cold days and harsh weather, an overcoat is the right choice. 
Double-breasted coat vs. single-breasted coat
Double-breasted coats have two overlapping columns of buttons, while single-breasted coats only have one. 
Double-breasted versions tend to be more formal and sophisticated, with a high button stand and peaked lapels that can frame your face. Single-breasted versions are generally more casual in comparison and are great for everyday wear.
Both trench coats and overcoats come in both single and double-breasted styles, giving you plenty of options to choose from. 
Whether you're looking for a classic trench coat or an on-trend overcoat to express your personal style, there is sure to be something that fits your look and lifestyle.
Different types of coats
The world of coats is vast and varied, providing plenty of options to suit every style and occasion. From classic trench coats and overcoats to stylish puffer jackets and sporty parkas, here are some of the most popular types of coat:
Duffel coat: A classic coat made from thick wool fabric, the duffel coat is ideal for cold winter days. It features a hood and toggle buttons that can be fastened down the front.
Chesterfield coat: More polular among men, the Chesterfield coat is a sophisticated style with a high button stand and velvet collar. It's often seen as a classic formal garment.
Pea coat: The pea coat is a timeless classic that has been around since the 18th century. Originally used by sailors, this warm double-breasted coat features large buttons and two pockets.
Parka: A parka is a water-resistant coat with drawstrings, fur trim and often a hood—ideal for the unpredictable winter weather.
Puffer jacket: Puffer jackets are lightweight, quilted coats filled with down or synthetic insulation to keep you warm on cold days. They're popular among both men and women.
Benefits of Trench Coats and Overcoats
First and foremost, the main benefit of wearing a trench coat or an overcoat is that they provide warmth and protection from bad weather and cold wind. 
Most trench coats and overcoats are made from water-resistant materials such as wool gabardine, making them suitable for the winter season. And, because of their length and design, they are the perfect choice when it's cold outside.
Trench coats and overcoats are also incredibly versatile; they can be dressed up or down, depending on the occasion. They look great paired with jeans and a T-shirt for a casual day look, or worn over a dress for a more formal event. Depending on the occasions, you can mix and match your trench coat or overcoat to create a unique and stylish look.
Finally, both the trench coat and the overcoat are timeless pieces of clothing that will never go out of style. No matter what season it is, these classic outerwear garments always add an element of sophistication to any outfit.
If you're into capsule wardrobe, these two items are definitely worth investing in as they will last you a lifetime. With the right care and maintenance, these timeless pieces of clothing can be passed down to generations.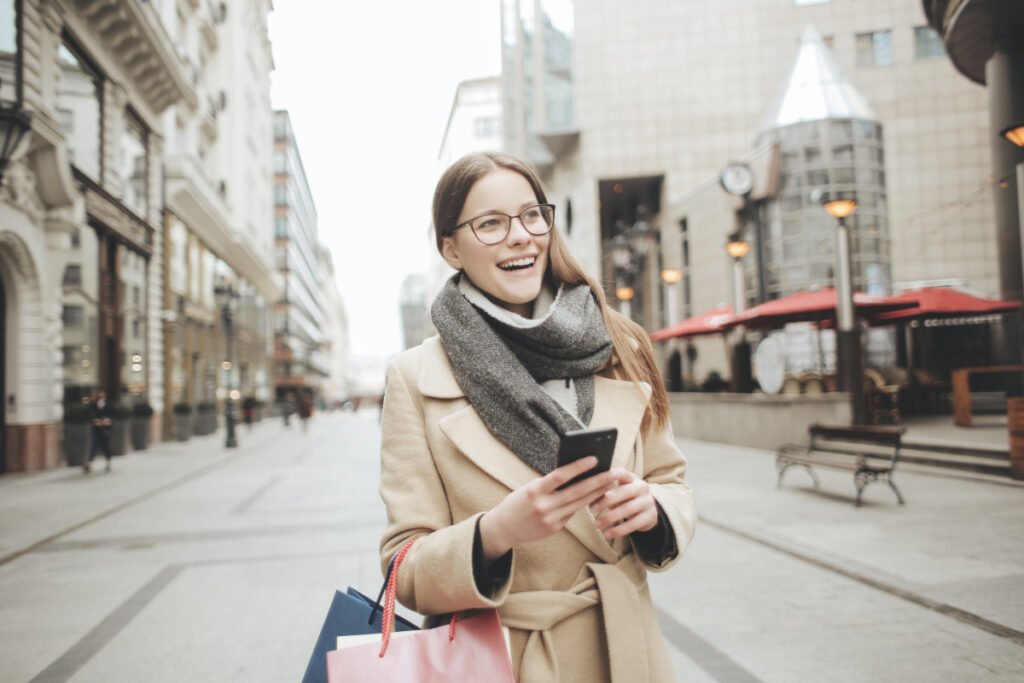 How to Style a Trench Coat
Styling a trench coat can be tricky and may require a good taste to pull it off. However, once you get the hang of it, you'll be able to create looks that are chic and stylish.
To make sure you look your best, start by picking the right length and fit for your body shape. Opt for a longer trench if you're tall, or a shorter length if you're petite. The right length will help flatter your figure and make you look more stylish. 
The colors of your trench coat can also make or break your outfit. Neutral tones such as beige, gray, or camel are always a safe option; they look great with almost any color and will never go out of style. 
Or, if you're feeling daring, you can try bolder colors such as black, navy, or red to add some extra flair to your look. But then, when it comes to accessorizing, keep it simple — a pair of boots and a hat will add the perfect finishing touch. 
When it comes to styling, the trench coat is highly versatile and can be worn with almost anything. It looks great paired with jeans and a T-shirt for a casual day look, or over an evening dress for a more formal event. You can also layer your trench coat over other items such as a sweater or blazer for a more fashionable look. 
Accessories such as sunglasses, hats, and scarves can also be added to create an even more stylish look. Don't forget to add a waist belt, too — this will help define your waist and pull the entire outfit together. 
Opt for big, statement belts if you want to make a bold statement, or go for small and delicate ones if you're looking for a more subtle look. Also, depending on your body shape, choosing a suitable belt can help you look more proportioned and flattering. 
For example, with a pear-shaped figure, you can choose a wider belt to emphasize your waist. For an hourglass shape, pick one that's thinner and not too wide. Finally, with an apple-shaped body type, opt for a thin waist belt to draw attention away from the midsection. 
For a formal event, you can never go wrong with a trench coat. This classic piece of outerwear instantly adds an element of sophistication to any outfit. 
Pair your trench coat with a dress and heels for a timeless, elegant look. Or, if you want to add some twist to your outfit, try wearing a metallic-colored dress and statement jewelry. 
How to Style an Overcoat
Similar to above, an overcoat is a timeless and versatile piece of outerwear that can be worn with almost any outfit. 
To ensure you look your best, start by picking the right length and fit for your body shape. Always remember to opt for longer coats if you're tall, or shorter ones if you're petite. Also, if you opt for double-faced overcoats, avoid choosing one with too much fabric as this can make you look bulky and unflattering. 
According to Akris® — one of the world's leading manufacturers of high-end outerwear — double-face is one layer of fabric with two right sides. It is created by weaving together two layers of fabric on specially designed looms. The final double-face fabric enables the creation of clothes that do not need lining.
A double-faced overcoat is the perfect choice for a formal, timeless look. It pairs well with almost any outfit, from tailored suits to jeans and T-shirts. 
The colors of your overcoat are also important. Classic colors such as gray, navy, or black will always stay in style, but if you're feeling more daring — choose a bright-colored coat, like burgundy, for a bolder statement without being too showy. 
To keep it simple, pair your overcoat with jeans and a T-shirt for an everyday look. Or, wear it over a dress for a more formal occasion. Accessorize with boots and a hat to add the perfect finishing touch. 
For formal events, your overcoat will be sure to make you stand out from the crowd. Try wearing it with a long skirt and camisole top for an elegant, classic look. 
If you want to add a touch of modernity to your outfit, opt for bolder colors and prints such as floral or animal print. Finish the look off with ankle boots or heeled sandals, and accessize with jewelry for added spark. 
Tips for Choosing the Perfect Fit, Material, and Color
The first step to choose the perfect fit trench coat or overcoat is to know which body shape you have, as this will determine which style fits you best. The three main body shapes are pear, hourglass, and apple. 
A pear-shaped body is characterized by a smaller bust and wider hips. For this shape, opt for a trench coat or overcoat that comes in at the waist to create an hourglass silhouette. 
An hourglass figure, as you can imagine, has an equal balance between the bust and hips. A trench coat or overcoat with a fitted waist will be perfect for this body shape. 
Finally, an apple-shaped body is characterized by a wider torso and narrower hips, so opt for a loose-fitting coat that falls just below the hipbone. 
While you don't really need a tailored trench coat or overcoat (although it's nice to have, we know), you should always look for a piece that fits you properly. It should not be too tight or too loose — it should just skim the body without being too snug or baggy. 
Next, consider the material of your coat. Leather and wool are two popular materials that will last you for many seasons to come. They will require proper maintenance, but the results are always worth it. 
Nowadays, most producers offer trench coats and overcoats in waterproof fabric and even wind resistant materials, which are perfect for rainy days or if you live in a windy area. If you happen to have coats in these materials, make sure to take proper care of them as well.
Lastly, consider the colors and patterns of your coat. While a classic black overcoat is always a great choice, don't hesitate to experiment with bolder colors such as navy blue, turquoise, or dark green. These colors are perfect for making a statement yet still keeping it classic and timeless. 
Whichever color you choose, make sure the coat pairs well with other items in your wardrobe. For example, if you like to wear mostly neutrals — blacks, whites, and greys — opt for a trench coat or overcoat in one of these colors.
But if you already have an array of bold colors in your wardrobe, then don't be afraid to add a loud and vibrant overcoat to the mix.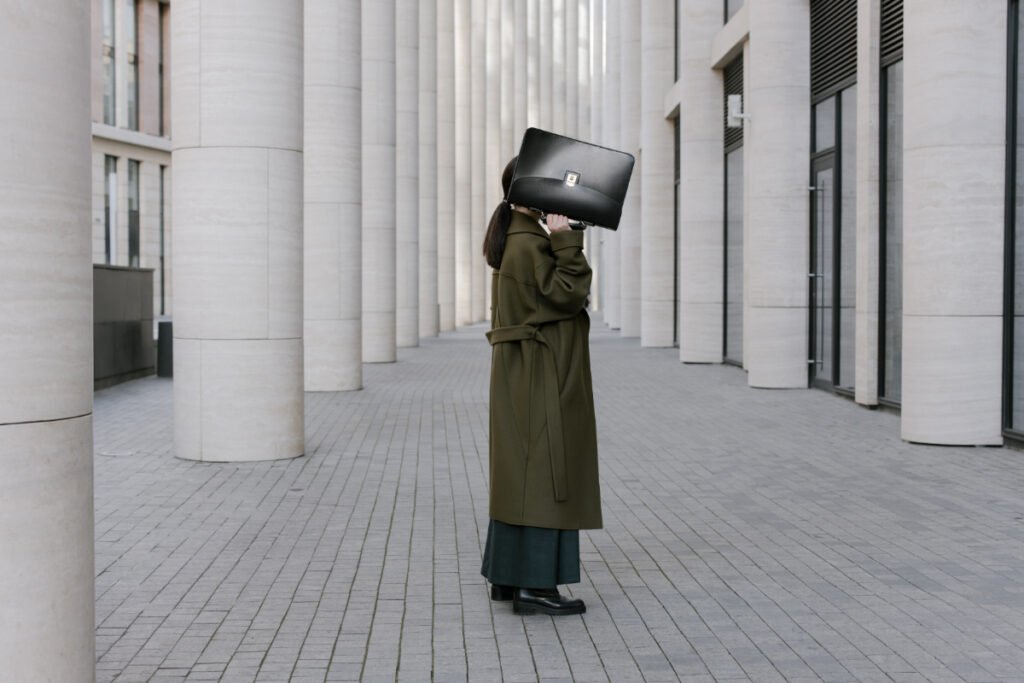 Occasions and Slaying with Your Coat
Trench coats and overcoats are perfect for any occasion, from a casual everyday wear to a formal attire. The key is to choose the right style, color, and fit for your body shape and personal style. 
For a more casual look, opt for an oversized coat in a bold color and pair it with jeans and a basic tee. This combination will bring an edgy yet effortless vibe to your outfit. 
For a more polished look, choose classic black double-breasted fronts and pair them with trousers or a midi skirt for a sophisticated appeal. Finish the look off with dress shoes and statement jewelry for added flair. 
Formal events usually call for something more luxurious and tailored. Choose an ankle length or full length overcoat in a neutral color such as black, grey, or navy blue and pair it with your favorite dress and heels. This timeless look is perfect for any special occasion. 
Finally, try adding accessories to your outfit for added flair — think belts, hats, scarves, brooches, etc. — based on the look you're going for. Accessories can instantly elevate your outfit and make you look more put-together without much effort. 
A Timeless Must-Have in Your Wardrobe 
Whether you're turning heads during a girls' night out or striding confidently into the office, trench coats and overcoats are a versatile and stylish choice for any woman's repertoire. 
Learning to style, fit, and choose the perfect coat for you can elevate your wardrobe game to the next level. From timeless classics to daring and unique styles, it's easy to find a coat that fits your budget, body shape, and personal style. 
So go ahead — invest in a trench coat or overcoat today and you'll never regret it!